Best books of 2015
Hilary Mantel
A Notable Woman by Jean Lucey Pratt; The Healing Station by Michael McCarthy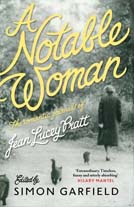 The most entertaining company I've found is A Notable Woman (Canongate). Jean Lucey Pratt was a lover of books and men, and her "romantic journals", edited by Simon Garfield, make a solid and engrossing volume. They prove – if proof were needed – that no life is ordinary. Michael McCarthy's poems in The Healing Station (Smith/Doorstop) move through the blighted linguistic landscape of the stroke and dementia sufferer, patiently restoring sense and wholeness. Oddly cheering, like flowers in winter.
Julian Barnes
Voices from Chernobyl by Svetlana Alexievich; The Crime and the Silence by Anna Bikont; Nora Webster by Colm Tóibín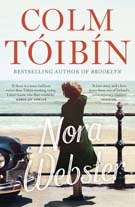 Svetlana Alexievich's Voices from Chernobyl (Dalkey Archive) is a collage of oral testimony that turns into the psycho­biography of a nation not shown on any map: the poisoned territory where live Belarusians, Ukrainians and Russians who are forever changed by the catastophe. The book – by this year's Nobelist – leaves radiation burns on the brain. Similarly, Anna Bikont's The Crime and the Silence (Farrar, Straus and Giroux), about an obscure wartime massacre in eastern Poland in 1941, builds from a forensic dissection of com­peting truths into a compelling piece of living history. A third writer, new to me, is the Belgian-Flemish Erwin Mortier. The title of Stammered Songbook (Pushkin) is discouraging, and you might think you don't want to read an(other) account of a writer's mother dying of Alzheimer's disease, but I gently suggest that you do, if it's written with this precision, tenderness and sense of desolation. As for fiction, I'm still puzzling over why Colm Tóibín's Nora Webster (Pen­guin) failed to win a major literary prize in 2015. Judges just not up to it, I suppose.
Margaret Atwood
My Life on the Road by Gloria Steinem; American Housewife by Helen Ellis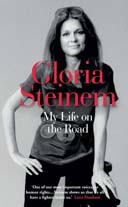 Gloria Steinem's My Life on the Road (Oneworld) adds to our understanding of the past 50 years of feminism in America, as well as being a fascinating story in itself. Lots of strange anecdotes. Yes, this really happened … And, to go with it, Helen Ellis's American Housewife (Scribner). Surreal tales of American weirdness, with details that ring all too true. Ouch, I say at times. At other times, yikes.
Paula Hawkins
Fates and Furies by Lauren Groff; A God in Ruins by Kate Atkinson; The Days of Abandonment by Elena Ferrante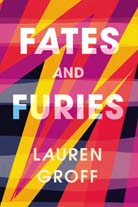 In Fates and Furies (William Heinemann), Lauren Groff gives us a "he said", "she said" account of a successful marriage between two people who spend a lifetime loving each other without knowing each other. Rich, lyrical and rewarding. A God in Ruins (Doubleday) is, for me, the best of Kate Atkinson's brilliant novels; a characteristically perceptive, poignant and complex tale of one man's attempt to live a "good, quiet life" in the 20th century. I'm very late to the Elena Ferrante party and have yet to read the Neapolitan novels, but I found The Days of Abandonment (Europa) quite extraordinary – a deeply discomforting, visceral tale of a woman unravelling.
David Hare
Margaret Thatcher: Everything She Wants by Charles Moore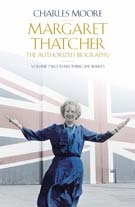 During the 20 years of synthetic out­rage following her defenestration, Margaret Thatcher got one thing right: an official historian who could command an astonishing flow of narrative and detail. Charles Moore's second volume, Margaret Thatcher: Everything She Wants (Allen Lane), covering the years 1982-87, should more properly be titled The Narrowing of the English Mind. Thatcher could never be a great prime minister because she ruled only on behalf of those who agreed with her, and was indifferent or callous to those who didn't. And even Moore, wildly in love with both the sins and the sinner, has to admit she never made a great speech. But she did select a great biographer.
Jeanette Winterson
The Heart Goes Last by Margaret Atwood; Two Years, Eight Months and Twenty-Eight Nights by Salman Rushdie; Between the World and Me by Ta-Nehisi Coates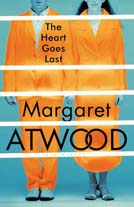 Two fictions I've loved – really a utopia and dystopia – are Margaret Atwood's The Heart Goes Last (Bloomsbury), a comically fearful, laughter-is-the-new-black take on the near future; and Salman Rushdie's Two Years, Eight Months and Twenty-Eight Nights (Jonathan Cape), his love-soaked jumble of New York and other worlds. Call it Jinn and Tonic. Enjoyed Sarah Maguire's Almost the Equinox: Selected Poems (Chatto & Windus). Simple ideas braided with complexity. Still pursuing my grasp of economics – Nobel laur­eate Joseph Stiglitz's The Great Divide (Allen Lane) is a collection of essays on inequality and how to fix it. Send­ing it to George Osborne for Xmas. I have just this second finished Ta‑Nehisi Coates's Between the World and Me (Text Publishing). It made me cry – for racism, inhumanity, and the plain fact that we are one planet and one people.
John Lanchester
The Illuminations by Andrew O'Hagan; My Brilliant Friend by Elena Ferrante; The Food Lab by J Kenji Lopez-Alt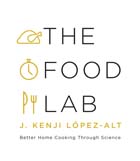 A good year for fiction (it's funny how they vary). I've particularly enjoyed Andrew O'Hagan's The Illuminations (Faber), Jonathan Franzen's Purity and Elena Ferrante's My Brilliant Friend quadrilogy. I have Jonathan Coe's Number 11 and Tom McCarthy's Satin Island lined up for the holidays. In non-fiction, for food nerds, there's the 900-page The Food Lab (WW Norton) by J Kenji López-Alt, who wins the contest for best auth­orial name of the year. His book is about the science of home cooking and went straight on to the New York Times bestseller list, though it doesn't seem to have a publisher in the UK.
Sarah Waters
Invisible by Philip Ball; Weathering by Lucy Wood; Dark Star by Oliver Langmead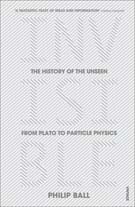 I very much enjoyed Philip Ball's Invisible (Arrow), a lively history of the lure of the notion of invisibility in science, art and popular culture. I also admired Lucy Wood's sort-of ghost story Weathering (Bloomsbury), a beaut­ifully observed study of mothers and daughters, loss and recovery, that never puts a foot wrong. And I was thrilled by Oliver Langmead's Dark Star (Unsung Stories). A sci-fi noir detective story told in verse (think Blade Runner meets Dante's Inferno), it's one of the most original novels I've read in ages.
Bridget Christie
Get It Together by Zoe Williams; Do It Like a Woman by Caroline Criado-Perez; So You've Been Publicly Shamed by Jon Ronson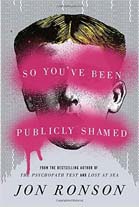 I read Zoe Williams's Get It Together (Hutchinson) on holiday and loved it: politics explained in a funny, clever and insightful way. David Eagleman's The Brain (Canongate), about the mind and its workings, manages to be both entertaining and profound: page-turning neuroscience from a bit of a genius. Caroline Criado-Perez's Do It Like a Woman (Portobello) is one of those books I keep coming back to. Young girls and women everywhere should have a copy as a reminder of how awesome women are. I was slightly horrified by Jon Ronson's So You've Been Publicly Shamed (Picador). Thought-provoking, funny, brutal and honest, a thrill­­ing yet disturbing exploration of human behaviour.
Craig Brown
Stalin's Englishman: The Lives of Guy Burgess by Andrew Lownie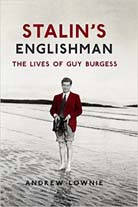 "He had egg on his tie, tobacco on his breath, and wandering hands," recalled Brian Sewell. Even his Soviet minders found Guy Burgess unusually repulsive, one of them sniffily declaring that he personified "bohemianism in its most unattractive form". It is to Andrew Lownie's credit that, in the sad and funny Stalin's Englishman, he manages to convey the charm as well as the turp­itude. Burgess died in 1963 of acute liver failure, aged 52, after 12 miserable years in exile. Shortly before, a British journ­alist had asked him if it had all been worth it. "Well, we all make mistakes," came the reply.
Mary Beard
Sentenced to Life by Clive James; Public Library by Ali Smith; John Aubrey: My Own Life by Ruth Scurr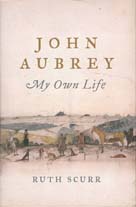 There's something about the damp fen air that's good for writing. Cambridge may be best known for its academic tomes, but town and gown together are producing some of the most striking British writing, fact and fiction. Some of my local heroes this year are: Clive James, whose poetry collection Sent­enced to Life (Picador) includes some of his most memorable verses ever (and even claimed a place on the bestsellers list, some feat for poetry); Ali Smith, who has followed up How to Be Both with Public Library (Hamish Hamilton), a series of wonderful stories on the power of books; and Ruth Scurr, whose John Aubrey: My Own Life (Chatto & Windus) is a game-changer in the world of biography.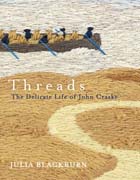 Ruth Scurr's innovative take on bio­graphy has an immediacy that brings the 17th century alive. In John Aubrey, she has the author of Brief Lives in effect write his own memoir with her deft use of the written material he left. Julia Blackburn's Threads (Jonathan Cape) is a vibrant account of the life of Norfolk fisherman John Craske, a self-taught artist who painted in thread – delicate, elegant, woven evoc­ations of ships and the sea. Another intriguingly maverick choice of subject by this always compelling writer.
Anthony Horowitz
One of Us by Åsne Seierstad; The Buried Giant by Kazuo Ishiguro; Dictator by Robert Harris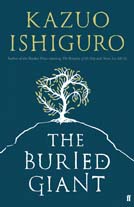 It's not exactly a festive choice, but Åsne Seierstad's One of Us (Virago) is a forensic study of the murders committed in Norway by Anders Breivik and I was skewered from the first page. Kazuo Ishiguro's The Buried Giant (Faber) is a strange, rather melan­choly novel, a classic quest and an examination of memory and loss. Some critics hated it, but I was beguiled. With Dictator (Hutchinson), Robert Harris completes his wonderful trilogy based on the life of Cicero. I haven't enjoyed Roman history more since Robert Graves's I, Claudius.
Marian Keyes
My Brilliant Friend by Elena Ferrante; The Life I Left Behind by Colette McBeth; A God in Ruins by Kate Atkinson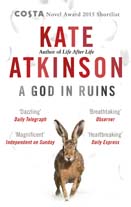 Elena Ferrante's My Brilliant Friend (Europa), the first in her series, is an account of a friendship between two girls growing up in a poor neighbour­hood in Naples in the early 60s. It has plenty of material for misery-lit cliche – poverty, casual brutality, organised crime etc. Instead the narrator subjects her every observation and emotion to rigorous, almost forensic analysis, which is an extraordinary pleasure to read. Lots of women pub­lished great, grippy thrillers this year – Colette McBeth's The Life I Left Behind (Headline Review) is one of the best. Kate Atkinson's A God in Ruins (Doubleday) is my book of the year and, so far, the decade. It chops back and forth along a hundred-year timeline, circling four generations of the same family, but at its centre is Teddy, who was a fighter pilot during the second world war and who, when he discovered he'd survived the war, "never adjusted to having a future". This is a moving, ambitious and often funny novel, with many big themes, the most obvious of which is the fragility of life.
Kate Mosse
I Call Myself a Feminist; Into the Fire by Manda Scott; The Blue Touch Paper by David Hare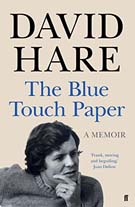 Just out is a fantastic, liberating, optim­istic selection of essays from young women under 30. I Call Myself a Fem­inist (Virago) brings together a diverse range of opinions, 25 writers, from the next generation of feminist thinkers, with essays on body image, the chang­ing nature of sexualities, every­day sex­ism, FGM and the perils (and pleas­ures) of going into politics. Of the many novels enjoyed this year, I partic­ularly relished Manda Scott's imagin­ative retelling of the Joan of Arc story. Into the Fire (Bantam) switches between the 15th century and present-day Orléans, with a police officer dealing with a very contemporary case of arson, terrorism and murder while resisting pressures from her former husband's family. The Blue Touch Paper (Faber) is the honest, thoughtful and thought-provoking memoir by David Hare. As part of his reflections on his life so far, Hare takes aim at critics and modern parenting – "a dippy celebration of child­ren as little unfallen gods" – and the smothering suffocation of institutions and places (Bexhill-on-Sea, for example, where he grew up), and he is unflinching in shin­ing the spot­light on himself. Everything about the writer Hare is, the vulnerabilities of the artist when putting work into the public eye, the changing nature of theatre, is here.
Antony Beevor
Purity by Jonathan Franzen; The Improbability of Love by Hannah Rothschild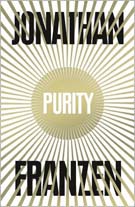 Leaving aside a few very minor flaws, I greatly enjoyed the characters in Jonathan Franzen's Purity (4th Estate). His deadpan humour and the exquisite embarrassment of family secrets and sexual guilt provide the perfect counter­points to his more ser­ious themes, especially the hypocritical tyranny of the internet. Another hugely enter­taining novel this year was Hannah Rothschild's The Improbability of Love (Bloomsbury). This brilliant satire on the highest echelons of the art market is a bold move by the National Gallery's chair of trustees.
Eimear McBride
The Little Red Chairs by Edna O'Brien; Suite for Barbara Loden by Nathalie Léger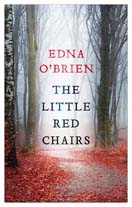 The book I most looked forward to this year was Edna O'Brien's The Little Red Chairs. Not only is she a longtime hero­ine of mine, and this the first novel she's published in a decade, but the Irish setting also happens to be rural Sligo where I grew up. She captures that landscape perfectly, and proves once again how inimitably she can place a woman's soul on the page. Nathalie Léger's Suite for Barbara Loden (Les Fugitives), available in English for the first time this year, is inventive and affecting. It takes both the novel and the bio­graphy to new and interesting places.
Lauren Child
What's Up MuMu? by David Mackintosh; A World of Your Own by Laura Carlin; The Fox and the Star by Coralie Bickford-Smith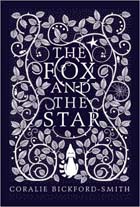 David Mackintosh's What's Up MuMu? (HarperCollins) is a beautiful book in every way: lovely illustration, classy design and a touching tale of friend­ship told with great charm. Laura Carlin's A World of Your Own (Phaidon) is a pic­ture book without a story, a wonderful illustrated tour of the author's musings, encouraging you to think and dream. It not only conjures a conversation in your head, but makes you want to pick up a pencil and start drawing your own imaginings. Coralie Bickford-Smith's The Fox and the Star (Particular) is not a Christmas book, but it does have a Christmas feel and, with its decorative clothbound cover, makes a per­fect gift. The design and drawing are so beautifully considered that I would like to frame each page. All three of my chosen works are beautiful objects, and give real hope for the future of high-quality printed books.
William Boyd
Stalin's Englishman by Andrew Lownie; No More Champagne by David Lough; Nabokov in America by Robert Roper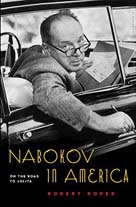 Certain historical figures – celebrities, politicians and artists – seem to demand a literary moratorium. Please, no more books about Winston Churchill, the Cambridge spies or Vladimir Nabokov! But then along comes Andrew Lownie's biography of Guy Burgess, Stalin's Englishman (Hodder). Shrewd, thor­ough, revelatory. More astonishing revelations, also, about Churchill in David Lough's No More Champagne: Churchill and his Money (Head of Zeus). Churchill as financial risk-taker, spend­thrift, debtor, reckless gambler. This book makes you wholly rethink the received wisdom about the icon. And Robert Roper's Nabokov in America: On the Road to Lolita (Bloomsbury) will stimulate the most sated Nabokov completist – marvellously engrossing. There is rich ore still to be found in the best-mined seams.
Pankaj Mishra
Jihad Academy by Nicolas Hénin; When True Love Came to China by Lynn Pan; The Novel by Tim Parks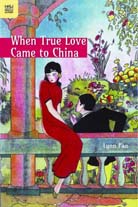 Nicolas Hénin's Jihad Academy: The Rise of Islamic State (Bloomsbury India) is one of the wisest books you will read on this grim subject. Henin spent 10 months in brutal captivity in Syria with Islamic State and his book seems, at this time of fear and loathing, a miracle in its absence of wounded machismo and its plenitude of compassionate insight. Lynn Pan is one of the great social historians of early 20th-century China, as attuned to the subterr­anean life of private emotions as to the meaning of large tumultuous events. Her new book, When True Love Came to China (Hong Kong University), is a rich and gripping account of how the first generation of modern Chinese intell­ect­uals and writers discovered the pleas­ures – and sufferings – of romantic love. Admirers of Michael Hofmann's ironic and astute sensibility can renew their enjoyment with his collection of essays, Where Have You Been? (Faber).
Sarah Churchwell
A Manual for Cleaning Women by Lucia Berlin; The Green Road by Anne Enright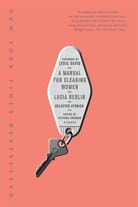 Lucia Berlin's collection of short stories, A Manual for Cleaning Women (Picador), deserves all of the posthumous praise its author has received, and its surpris­ing appearance on the New York Times bestseller list. Her work is being comp­ared to Raymond Carver, for her similar oblique, colloquial style; her mordant humour; the recurrence of alcoholics; and her interest in the lives of working-class or marginalised people. But only Carver's very final stories share Berlin's eye for the sud­den exaltation in ordinary lives, or her ability to shift the tone of an entire story with an unexpected sent­ence. I also loved Anne Enright's The Green Road (Jonathan Cape) and James Shapiro's outstanding 1606 (Faber), in which the Jacobean Shakes­peare gets his due, following Shapiro's magnificent take on the Elizabethan one in 1599.
Andrew Motion
The Poems of TS Eliot; A House in St John's Wood by Matthew Spender; RF Langley Complete Poems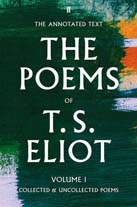 Three restorations. It has seemed strange and wrong for a long time now that one of the greatest poets of the last century (THE greatest, perhaps) had no properly edited version of his poems. Now Christopher Ricks and Jim McCue have put that right in their handsome two-volume The Poems of TS Eliot. It will seem like overkill to some, but truly the texts here (cleaned up, restored, unearthed) are a feast, and so is the scholarship that surrounds them. Matthew Spender's memoir of his parents, A House in St John's Wood (William Collins), comm­emorates a much less important poet – his father Stephen – but the steady gaze of the writing, and its compassionate heart, turn what might have been grave robbery into a valuable and moving act of recovery. RF Langley's Complete Poems (Carcanet), edited by Jeremy Noel-Tod, preserves the work of a com­paratively neglected figure, who died in 2011 and whose reputation is bound to rise. It's not a long book, but every single poem is exceptionally watchful and scrupulous. A life's work, to last its readers a lifetime.
Marion Coutts
Neurotribes by Steve Silberman; The Wallcreeper by Nell Zink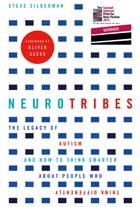 Steve Silberman's Neurotribes (Allen & Unwin) is a history of autism in the west that builds a case for neurodiversity, tracking a broken line from Asperger's research in the 1940s through to the activist groups that grew out of early computer culture. Though packed with individual stories, it intimates very many more lost ones, unheard along the way. The narrative voice in Nell Zink's The Wallcreeper (4th Estate) is great: caustic, observant and funny. It is a novel about a marriage that flits across Europe on an eco-trail, bird-spotting all the way.
Alexandra Harris
John Aubrey by Ruth Scurr; Public Library by Ali Smith; The Cabaret of Plants by Richard Mabey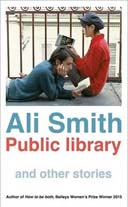 I'd like to reread Ruth Scurr's John Aubrey every Christmas for at least the next five years: I love being between its humane pages, which celebrate both scholarly companionship and deep feel­ing for the past. I came late to Ali Smith, but read seven books at once and they lit up my mind. Her new collection, Public Library, is rich in imaginative currencies of lending and inheriting that can make the mood of Herrick's pastorals emanate from a toaster in a shop near you. Richard Mabey's The Cabaret of Plants (Profile) is another life-giving book: it travels nimbly as a winged seed from yew trees to baobabs, showing us the busy, communicative, surprising liveliness of vegetation.
Gavin McCrea
Bertolt Brecht by Stephen Parker; The House at Smyrna by Tatiana Salem Lev; The Turner House by Angela Flournoy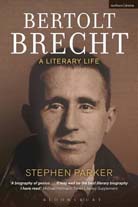 Stephen Parker's Bertolt Brecht: A Literary Life (Bloomsbury) is a feat of scholarship that kept me busy for much of the year. Tatiana Salem Levy's debut novel, The House at Smyrna (Scribe, translated by Alison Entrekin, Scribe), is tiny by contrast, yet it carries a heavy burden. An arresting work about a woman's effort to shed the load of inherited identity. Angela Flournoy's engrossing debut, The Turner House (Houghton Mifflin), is also concerned with the weight of inherited things: when the Turner family inherit a rundown house in Detroit, they also inherit the history of racial zoning, housing discrimination and economic inequality in the United States.
Chigozie Obioma
The Visitors by Simon Sylvester; The Book of Memory by Petina Gappah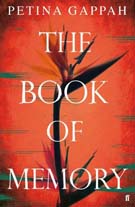 Simon Sylvester's The Visitors (Abacus) tells the story of a strange, quiet town in Scotland being transformed by the incursion of "strangers". It is rare that a novel mines this level of landscape awareness, or pushes you to feel the air of an unknown land blowing at you. Petina Gappah's The Book of Memory (Faber) is a wonderful historical novel that takes you to a distant point in time, and which chronicles the angst of cult­ural rejection very poignantly.
Gaia Vince
The New Wild by Fred Pearce; Sane by Emma Young; Landmarks by Robert Macfarlane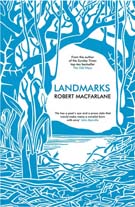 In The New Wild (Icon) Fred Pearce argues for a new paradigm in conservation – instead of demonising alien species in the battle for pristine native environments, we should embrace novel ecosystems. Invasive species play important roles in our human-changed planet and may be our salvation. Emma Young's Sane (Yellow Kite) is a self-help book for people who don't like self-help books. An evidence-based book about the science of mind-strengthening, it teaches you how to keep your head when all about you are losing theirs and blaming it on you. Landmarks by Robert Macfarlane is fantastic on the intimate connection between language and nature, revealing how the environment shapes our human communication, with a warning of what we stand to lose as we disconnect from the wild world.
Sara Baume
Grief is the Thing with Feathers by Max Porter; Green Glowing Skull by Gavin Corbett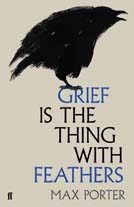 When everybody tells me I'm going to love a book, it makes me sceptical, but Max Porter's Grief is the Thing with Feathers (Faber) turned out to be every bit as sad and strange and splendid as promised. Gavin Corbett's Green Glowing Skull (4th Estate) is a side-step from strange into outright bizarre, spattered with black humour and black enlightenment. I loved the characters in We Don't Know What We're Doing (Faber), Thomas Morris's debut collection of stories. They are mostly young and insecure, yet capable of perplexing insight.
Helen Simpson
The Green Road by Anne Enright; Nora Webster by Colm Tóibín; A Manual for Cleaning Women by Lucia Berlin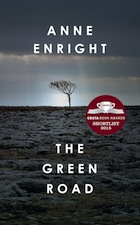 My top two novels this year were Anne Enright's The Green Road and Colm Tóibín's Nora Webster. Different as they are, both are about mothers (including Mother Ireland) and the havoc they wreak. How did Enright harmonise the voices of her discrepant sibling narrators to this pitch-perfect counter­point? Another mystery is how Tóibín cont­inues to conjure such mighty top­spin from the self-effacing surface of his prose; the intense music­ality of this novel appears to proceed from its very muted­ness of tone. My favourite story coll­ection was Lucia Berlin's A Manual for Cleaning Women, spirited mini-tragi-comedies set in laundromats, detox clinics, prisons and Greyhound bus stations. Plus, short-story virtuoso Shena Mackay's Dancing on the Out­skirts: Selected Stories (Virago), just out, will be waiting for me under the tree if I have anything to do with it.
Andrew McMillan
The Festival of Insignificance by Milan Kundera; Deep Lane by Mark Doty; Grief is the Thing with Feathers by Max Porter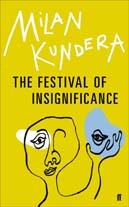 A novel, a poetry collection and some­thing in between. Milan Kundera's The Festival of Insignificance (Faber) is beguiling and utterly odd, and stayed with me long after putting it down. Mark Doty's Deep Lane (Jonathan Cape) reminded us of his brilliance; his ability to stay in the mundane moments until the sublime is revealed. Max Porter's Grief is the Thing with Feathers (Faber) is unlike anything I've read before; part memoir, part novel, part experimental sound-poem, the book is a physical, living thing that shifts between humour and sadness with a deft beat of its wing.
Laura Barnett
Our Souls at Night by Kent Haruf; A Spool of Blue Thread by Anne Tyler; The Past by Tessa Hadley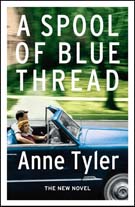 My major literary discovery of this year has been the late American author Kent Haruf. I devoured his Plainsong trilogy (Picador) – a loose series set in the fictional town of Holt, Colorado – and adored his last book, Our Souls at Night (Picador), about two neighbours in their twilight years finding unexpected solace in each other. His style is lean and spare, without sacrificing any emotional impact. As a long-time Anne Tyler fan, I also wolfed down her novel A Spool of Blue Thread (Chatto & Windus), and delighted in its inclusion on the Booker shortlist. And I rushed to buy Tessa Hadley's sixth novel, The Past (Jonathan Cape), and enjoyed every page. I know of no writer better able to express her characters' inner lives, in all their restless, endlessly shifting complexity.
Max Porter
The Vorrh by Brian Catling; City on Fire by Garth Risk Hallberg; Bedouin of the London Evening by Rosemary Tonks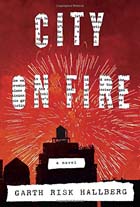 I really loved Brian Catling's The Vorrh (Coronet). It's a hot storm of a novel bursting with art and history, sex and nature. A visionary fantasy epic that is incredibly fun to read. Wildly different, but no less remarkable, is Garth Risk Hallberg's City on Fire (Jonathan Cape): elegant thinking, lovely sent­ences and absolute sincerity on every page. This year was a good one for collected poems. My reading life has been immeas­urably improved by Rosemary Tonks's Bedouin of the London Evening (Bloodaxe), The Coll­ected Poems and Drawings of Stevie Smith (Faber) and Jorie Graham's From the New World (Ecco).
Blake Morrison
Dancing in the Dark by Karl Ove Knaussgard; The Story of the Lost Child by Elena Ferrante; Nora Webster by Colm Tóibín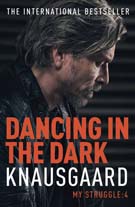 My favourite reading this year has been by Jenny Diski, in a series of pieces (on adolescence, Doris Lessing, cancer and mortality) for the London Review of Books. Close behind come Karl Ove Knausgaard with Dancing in the Dark (Vintage), the fourth volume in his autobiographical epic, which recounts his experiences as a young teacher dangerously infatuated with his teen­age pupils; and Elena Ferrante, whose Neapolitan quartet drew to a close with The Story of the Lost Child – I passed the summer waiting for it to come out by reading all her other novels, which include the dark but brilliant The Days of Abandonment. I also caught up with Colm Tóibín's Nora Webster, which is every bit as good as Brooklyn, and bought his latest book, On Elizabeth Bishop (Princeton), an app­­reciation of one of America's greatest poets.
Mark Lawson
The Little Red Chairs by Edna O'Brien; Submission by Michel Houellebecq; Kid Gloves by Adam Mars-Jones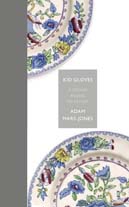 Edna O'Brien, on the verge of 85, is writing at full throttle: The Little Red Chairs (Faber) brings together the ghosts of Ireland and eastern Europe in a narr­atively complex and psychologically incisive novel about private and public betrayals. With Islamist atrocities in Paris in January and November, the year's most prophetic and provocative novel was Submission (William Heine­mann), Michel Houellebecq's satirical fantasy centred on a French election contested between adherents of sharia law and xenophobic isolationism. Defying critical and publishing wis­dom by refusing to become a novelist, Helen Simpson again shows the long reach of the short story in her sixth collection, Cockfosters (Jonathan Cape), looking late middle age in the face.
Katharine Norbury
Island of Dreams by Dan Boothby; The Moth Snowstorm by Michael McCarthy; Katherine Carlyle by Rupert Thomson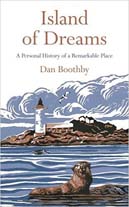 In the enigmatic yet compelling Island of Dreams (Picador), Dan Boothby becomes embedded both in the Scottish island where Gavin Maxwell lived and worked and in the mythology of the man. The book returned me to an adolescent passion for Maxwell's Ring of Bright Water. Michael McCarthy's The Moth Snowstorm (John Murray) combines an elegy to a disappearing butterfly world with a joyous call for us to act while there's still time. And in Rupert Thomson's extraordinary reworking of Mary Shelley's Frankenstein – Katherine Carlyle (Corsair) – a young woman ponders the eight years she spent as a cryopreserved embryo while her parents enjoyed the best years of their lives without her.
James Meek
All For Nothing by Walter Kempowski; Vanity Fair by William Makepeace Thackeray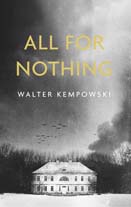 Generational notions of karma and serves-them-right have obscured for non-Germans one of the reasons that Ger­many might have been more prep­ared than other countries to take in Syrian refugees: its own refugee exper­ience at the end of the second world war, when millions of Germans had to retreat into the country's present borders, many perishing along the way. The late Walter Kempowski's novel All for Nothing (Granta), just released in English in a translation by Anthea Bell, is a moving, tender, unsparing account of the falling-apart of a petty-aristocrat household – mother, young son, housekeeper and guests – as distant Soviet forces tighten the noose around the doomed remnants of Nazi East Prussia.
Akhil Sharma
Against the Country by Ben Metcalf; The Sympathizer by Viet Thanh Nguyen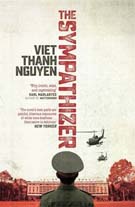 Ben Metcalf's Against the Country (Ran­dom House) and Viet Thanh Nguyen's The Sympathizer (Corsair) are both tremendously funny, with a demand­ing verbal texture. Against the Country is the story of a hippie family that moves into the backwoods (a scheme the child­ren find nutty). It's a coming-of-age story that makes fun of the American romance with rural life, at once traditional and yet radical in its politics. The Sympath­izer, too, is politically radical. The protagonist is a Vietnamese spy who comes to America to spy on corrupt generals who escaped Vietnam and who ends up becoming involved in Hollywood movies. Both tender and a bit of a romp, the book reminded me of how big books can be.
Sinéad Morrissey
SPQR by Mary Beard; Geis by Caítriona O'Reilly; Disinformation by Frances Leviston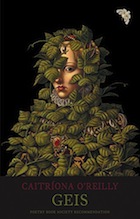 For someone like me, with a patchy understanding of the chronology of ancient Rome, Mary Beard's SPQR (Profile) has been a brilliant way of filling in the gaps. Beard's style is simult­aneously chatty, witty and for­ensic. This history's greatest achieve­ment is per­haps the case Beard makes for Rome's importance to us, now, while eschewing simplistic correlatives. It's been nine years since the publication of Caitríona O'Reilly's second poetry collection, The Sea Cabinet, but Geis (Bloodaxe) – from the Irish meaning a supernatural taboo – has been worth the wait. O'Reilly has what so few poets have: a language all of her own, so much so that any image or line is instantly recognisable as hers. Another eagerly awaited collection is Frances Leviston's Disinformation (Picador), following her stunning 2007 debut, Public Dream. Her new poems extend her technique as well as her range, and are more obviously politically engaged.
Patrick Barkham
Landmarks by Robert Macfarlane; The Cabaret of Plants by Richard Mabey; In Pursuit of Butterflies by Matthew Oates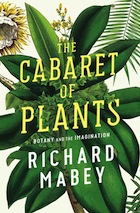 Robert Macfarlane's Landmarks (Hamish Hamilton) is as enlightening and stimulating as we've come to expect. Autumn brought Richard Mabey's The Cabaret of Plants (Profile). As well as cleverly combining cience and literature, Mabey is a consummate storyteller. There has been a great hatching of butterfly books in 2015 – Matthew Oates's In Pursuit of Butterflies (Bloomsbury) is epic and joyful; Peter Marren's Rainbow Dust (Square Peg) is elegant cultural history – and the return of a rare species: the talented country writer who makes a living from the land. James Rebanks's The Shepherd's Life (Allen Lane) is evocative and perceptive. I'm hugely enjoying a biography of the little-known fisherman-painter-embroiderer in Threads: The Delicate Life of John Craske (Jonathan Cape), in which Julia Blackburn follows the threads of Craske's life and her own. This beautifully illustrated book will be my default Christmas present.
Patrick Ness
The First Fifteen Lives of Harry August by Claire North; A Brief History of Seven Killings by Marlon James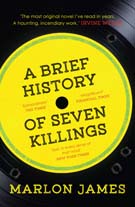 I seem to have read several prize short­lists this year. It led me to discover Claire North's The First Fifteen Lives of Harry August (Orbit) and Dave Hutch­inson's Europe in Autumn (Solaris), both on the Arthur C Clarke award shortlist, and both terrific, smart and entertaining; as well as Laila Lalami's The Moor's Account (Periscope) on the Man Booker longlist. The Booker winner, Marlon James's A Brief History of Seven Killings (Oneworld), really is the novel of the year. I also read what might be my favourite book of next year: Steven Rowley's Lily and the Octopus (Simon & Schuster), about a man whose dog's cancer takes the form of an evil talking octopus. Yep. Weird, hilarious, and you'll cry all over everything.
Sara Taylor
Fates and Furies by Lauren Groff; The Well by Catherine Chanter; The Bone Clocks by David Mitchell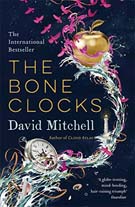 The main characters of Lauren Groff's Fates and Furies are a seemingly happy married couple; the first half of the novel gives the husband's account of their life together, then in the second half the wife reveals everything that he missed. Catherine Chanter's The Well (Canongate) is another novel in which all is not what it seems, with the addition of uncanny happenings and a religious cult. The book begins with Ruth, the main character, being put under house arrest, and much of my enjoyment came from piecing together why. David Mitchell's The Bone Clocks (Sceptre) covers six decades, from the recent past to the near future, and is narrated by an array of voices, not all of whom are on the side of good. And the side of good is a major aspect of the novel, as the private life of one British family plays out in the foreground of an operatic conflict between good and evil.
Richard Vinen
Trigger Mortis by Anthony Horowitz; A Different Kind of Weather by William Waldegrave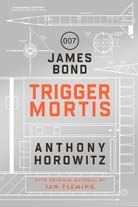 The James Bond novels are written to a formula, but it is not a formula that is easy to reproduce. Anthony Horowitz knows the mix well enough to make Trigger Mortis (Orion) interesting without ever slipping into parody – though I don't think that the real Bond would ever have taken Jean Seberg for French. Those interested in the politics of the 1980s will relish the crushingly detailed second volume of Charles Moore's official biography of Margaret Thatcher, Everything She Wants (Allen Lane). A Different Kind of Weather (Constable), the memoirs of William Waldegrave, Thatcher's last cabinet appointment, by contrast reveal an almost hallucinogenic lack of grip on historical fact.