The Adjacent Possible [concept]:

The ever-shifting space between today's technology, tomorrow's innovation

,

and the imagination of writers, producers and directors.
The Adjacent Possible [purpose]:
A resource for writers and readers of

hard

science fiction, speculative fiction,

cli-fi

and anyone interested in the cutting edge of technology and innovation.
The Adjacent Possible [deliverable]:
Weekly newsletter that looks at movies, books, TV programs, video games and other creative content, along with news from the frontiers of science, medicine, finance, politics and ethics to see where fact and fiction are merging.


Sign up today to receive our weekly email, filled with links to incredible stories, along with original reviews, interviews and opinions.
http://tumblr.us4.list-manage.com/subscribe?u=a30a137cfc432c35154fdf6f3&id=f2d01972c3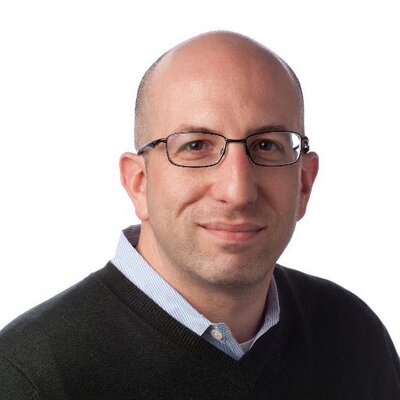 RICK
is a senior marketer and industry influencer with experience producing social media programs, creating social media content and developing insights that lead to business-building results. Most recently as Head of Global Marketing for a B2B Saas platform, he led digital marketing initiatives including lead gen and lead nurture efforts, oversaw global paid social media efforts across multiple social channels and was the driving force behind all marketing creative efforts. Generated month-on-month improvement across important KPIs such as lead gen, conversion rates, website traffic and search views.
MORE:
"I have more than a dozen years of experience across a wide variety of marketing industries developing and producing innovating and award-winning marketing concepts for some of the biggest brands in the world, including MasterCard, Gillette, Sony Ericsson, Verizon, General Mills and Diageo, as well as developing IP on behalf of the agencies I've worked for.

"Most recently, my focus has been in the digital realm, working with clients to develop integrated marketing programs that leverage digital, social and mobile platforms. I've acted as a Social Media community manager, driven creative ideation and led teams on year-long campaigns, all with an eye on delivering results that align with marketing and business objectives.

"I'm also heavily involved with the social media, branding, marketing and advertising communities, maintaining an active blog (Ranked 42nd by Junta42 for Content Marketing), frequently guest blogging, contributing to books (Age of Conversation 3) and moderating or sitting on panels at a variety of industry events. I've also been featured as one of 10 candidates in Grant McCracken's book, "Chief Culture Officer."

Specialties: Brand strategy | brand planning | Social Media Strategist | Public Relations | Sports Sponsorship | Digital Strategy | Marketing
Content Marketer. Brand Strategist. Writes about The Adjacent Possible.