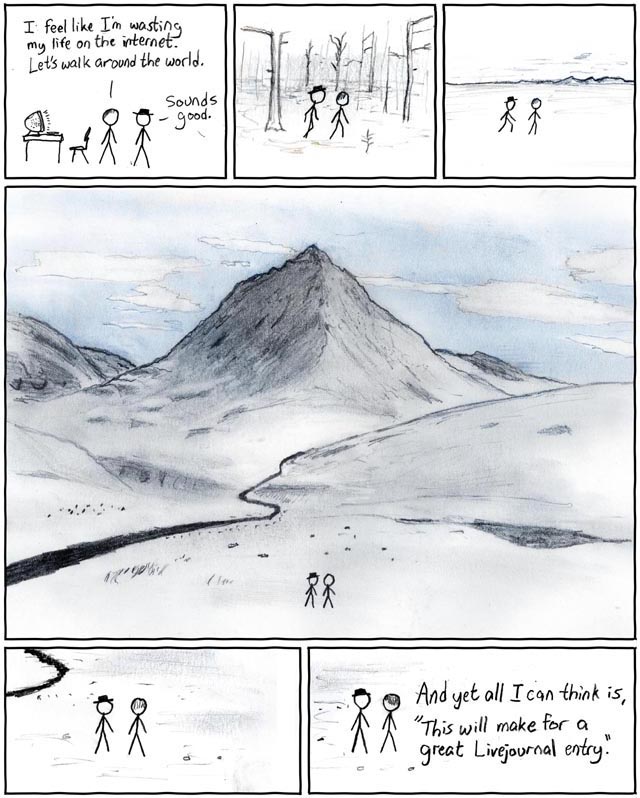 xkcd
[a.k.a.

Randall Munro

in Colorado]
does some great cartoon panels, got a good write-up on boingboing.net and email poured in.
This one
(above) could even be about a trek to the northern regions in 2121 where an inhabited, operating
polar city
lies inside that huge cavernous mountain. Take a look. [Draw on, Randall! And thanks for sharing this one!]
Meanwhile, we received our first application for residency in our proposed and planned Model Polar City for
Longyearbyen, Norway
in
2015
, funded perhaps by Sir Richard Branson or Bill Gates (
negotiations are still underway
).
"Joey"
wrote to us today in an email,
completely out of the blue:
Great job on the Polar Cities material. Saw it today on the news sites. I was just telling my wife last week that I wish there was some way to

a:)

get affordable housing in Longyearben and

b.)

have a

"green"

home in the polar regions.
I work for a distributed company, so I can live anywhere in the world. Living in one of these polar cities model research sites would be very fun for us (and our small child). I wish you the best with this project."