Cli-Fi: An Introduction
Have you read any recent Margaret Atwood or Neal Stevenson? If you have then there's a good chance you've encountered
Cli-Fi,
a genre you may not have even known exists. It does. Art and literature have always acted as both barometers and mirrors for great world events and changes, measuring impact and reflecting those changes back at us until we can conceive, however uncomfortably, of our place, purpose and responsibility within them.
The enlightenment gave us the Renaissance painters, the printing press and Shakespeare. The advent of technology gave us the new genre of science fiction in varying stages, from Jules Verne to our modern sci-fi masters and sub-genres. Dotted throughout these epochs are the voices that offer insight and perspective on humanity's greatest (and worst) achievements, from war, civil rights, invention and exploration to expositions on where this all might take us.
The late 20th Century brought us a new legacy: man-made climate change. It is arguably the biggest threat to the diversity of life on earth as we know it, and its changes are as far-reaching as they are grim, from shrinking water sources to rising temperatures.

And it is something that wordsmiths are not able to ignore, igniting the birth of Cli-Fi, a genre that casts climate change as a main protagonist and responds to the climate crisis with a deft mixture of art, politics and sharp warning from the points of view of both activist and passive observer.

And unfortunately it's a genre which will grow in popularity before we can (hopefully) relegate it to history's ledger as a time we've now safely passed.
Check out these 5 novels to launch your introduction to the world of Cli-Fi:
Solar by Ian McEwan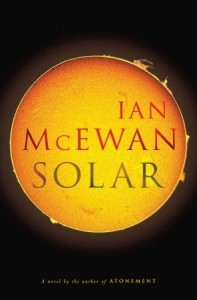 Physicist Michael Beard may have the brain-power to solve the problem of global warming, but when his faltering career and faltering personal life intersect, can he see himself out of the tangle in enough time to save either?
Water is disappearing from the Southwest, forcing a new wave of immigrants into the northern states, and enabling a black-market trade of the precious commodity to fall into the hands of only the very rich, resulting in a play for a water-source led by an unscrupulous band of characters.
We Are Unprepared by Meg Little Reilly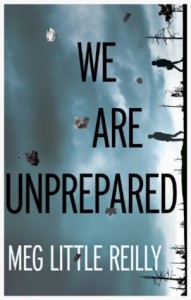 The "big" storm is coming, and for the inhabitants of a small Vermont town set right in its path, that means a race to the ready and a divisive, perhaps deadly crossroads between the town's inhabitants, and one couple in particular, first.
The first of the MaddAddam trilogy, Atwood delivers a world where a plague has obliterated nearly all natural life, and corporations control what little is left, through genetic modification, fear, and intimidation.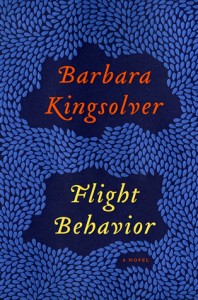 Flight Behavior by Barbara Kingsolver
Rain and butterflies. When first one and then the other overtake a small Appalachian town, some inhabitants see it as a gift, and others struggle to help he townspeople understand that both bring messages of warning rather than beauty. Within the fray we find two people whose paths are as parallel and unmeeting as divinity as science, despite their magnetism towards each other.
Have you read any Cli-Fi novels? What are your thoughts? Share with us in the comments below!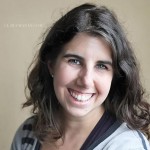 Find Karen online: