https://www.indiegogo.com/projects/www-mermology-com/x/11057322#/story
A Living Hybrid 'Cli-fi' Drama - and you're in it.






You Found Us!

Welcome to mermology - I'm Paula the producer in the pitch video and we're making the first cli-fi docu-drama series integrated with authentic news and science and we want you to participate - why?
Climate Change is destroying us but disengagement and news desensitization is dis-empowering us. We can change all three of those risks.
This is about great drama, your life, your mind, your health and putting climate change back into all of our hands, no-one and no nation is immune.
It's great to meet you here and build a whole new community! We have the most loyal followers on twitter and other platforms and we really want to do our best by our pals and of course new friends!
This campaign is to fund a prototype for a video on demand, docu-drama series that makes climate change personal and not just political. This will be optimised for mobile so YOU can participate easily, be it watching, influencing, discovering or sharing. Authentic news and science will be integrated into the story as an equal part of the drama. You'll discover what's real and what isn't; you can influence the characters and you'll decide what you want to do.
It's a bit like asking Mulder and Scully to negotiate Hollywoods climate change series 'Years of Living Dangerously'. Instead meet Thalassa and Levant; in deep conflict with each other they depend on each other too . This is a world about survival, but you don't know who is really who and survival depends on people you can't trust.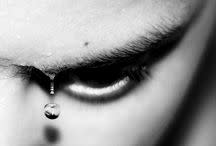 When Dominic Levant's beloved brother is mysteriously murdered and all access is denied; he doesn't know that he isn't on a personal journey to avenge his brother's death but that he is already the destination for far greater global revenge.
Everything around Levant is about revenge and survival; the planet is fighting back and his brother's murder is only the first clue to a far, far, greater attack against man made destruction and disruption of the global eco system.
Dominic Levant, 28, becomes sole heir to a global corporation, more interested in surfing and his life of luxury, the world is suddenly on his shoulders.
Sophia Thalassa, 32, is the lead investigator, socially odd and very ambiguous. She's a high flyer but lives alone in a sleazy, dirty, part of town.
How is the planet fighting back?
All revealed in the drama but we mix popular drama genres with news, science and even turn some mythology upside down.
Will any of us survive?
You decide.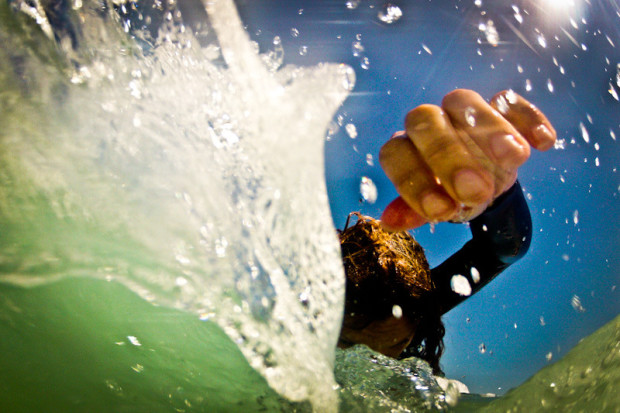 In Selection - we were picked from 100s Worldwide!
The reason we're doing this now is we've been picked from 100s Worldwide and
invited to prestigious labs, we were recently in selection at Sheffield Documentary Festival / Crossover Interactive . The votes of confidence have led to this campaign. We're innovating how story is told by marrying popular genre with news and science and using mobile to address the big problem of climate change disengagement and dis-empowerment. Its meant we've met great producers and creative technologists from New York, LA and the UK, who understand story and positive impact. Now it's time to launch this world with you. After so many votes of confidence we're ready to make our first prototype and then really start opening doors. This can happen if we achieve the first £10,000 and then unlock real backing, the more we raise the better we can do. We hope you can be part of this, help us make the best prototype and put climate change back into all of our hands.
What We Need & What You Get
10k will include important development producing, content creation and a prototype of how this drama plays out online and using mobile. We want to start designing how you can participate, discover, influence and act. The prototype will be made by award winning pioneers of transmedia content based in New York,
www.murmurco.com
and we spent some great time with co-founder Mike Knowlton recently. Here's Mike, a recognised leader in the global transmedia world: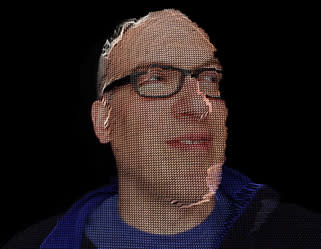 http://www.murmurco.com/about.htm and you can see that the investment you make will be in the best hands.
We will also get to work with amazing world leading scientists who have expressed interest. Meet
Dr. Wallace "J." Nichols who is on board. J is a New
York Times bestselling author of 'Blue Mind',
creator of the worldwide Blue Marbles project,
a TED speaker, broadcast on NPR, BBC, PBS,
National Geographic, Animal Planet; featured in
Time, Newsweek, GQ, Outside, Scientific
American and the New Scientist.
Oh, and he's a Gap model too! http://www.wallacejnichols.org/
Our promo features great footage from multi award winning photographer and film maker Berta Tilmantaite. Recognition includes 1st place in the Sony World Photography Awards plus features in National Geographic and Al Jazeera News
www.godoberta.com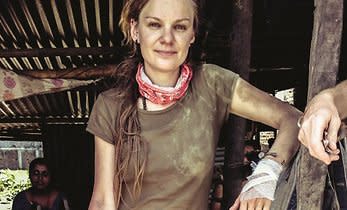 With smart, artistic, multi-media journalists like this plus a great drama director - we'll soon be in business!
We've already spoken to news brands like AlJazeera and campaigners like Greenpeace who get the power of story and want to share what they know in a new way. This is a drama with double impact, you discover what's real and what isn't.
If we don't reach the full 10k we will review what's feasible to illustrate the sign up and entry point into this world and / or use this to attract the remaining funding we need. Our priorities are purpose, quality and value for money.
Me, now (just seeing if you're still reading)

I'm Paula Moore and
I've been a producer/interviewer in TV for several years (NBC, 'Music Legends, Jazz, Blues', Head of Production, BSkyB Movies, indies) and then diversified into screenwriting, digital content, mentoring, university consultancy across creative courses and I also co-direct The Homeless Film Festival. My interests are in the arts and positive social impact. I love this project because it responds to the challenge of re-igniting our relationship with climate change on a personal level to drive positive change on a global scale. It's also about removing political dis-empowerment. When you want something done... This campaign is being launched after two years of my own investment in time, web build, shoots, numerous meetings, labs and trips to LA. I hope my investment and commitment has created a project worthy of your investment too.
https://www.linkedin.com/in/jumpingastronaut


Risks & Challenges
As a producer I know to look ahead for risk and to make things work. I've managed production teams of 20 or more, produced multiple programmes across multiple channels on a weekly basis. We'll only start the prototype process if its funded properly, all the right things are in place and we can work to an achievable timeline. We'll review, test, respond and refine to get it right within that agreed period - we want a prototype that's smart and builds confidence to attract major producing partners and get ready to launch a great cli-fi drama with real purpose.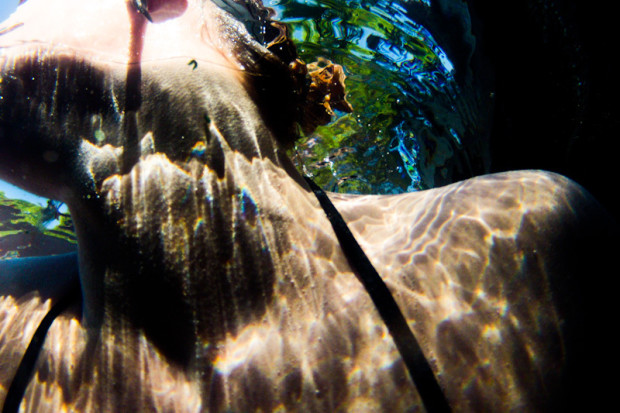 Perks
We've kept the perks simple so you can take part easily and we'll be reviewing and looking at what we can add throughout our campaign. We'll be adding updates! Should we exceed the prototype target we can make an even smarter investment in creative, technical development and refinement - plus we've set up investment perks for on going drama development.



Other Ways You Can Help
We know projects always need money but they also need friends, please use the Indiegogo share tools, tell your friends about this project and make a noise! Our motivation for this project is to put the all important realities about our lives and climate change back into our hands and into the mainstream so we can take ownership of climate change survival for all. There's already been far too little too late politically but personally and collectively we can change that.


Thank You we can only do this together.
Paula